Birchtree Global's advisory board is composed of a distinguished group of business leaders. They provide advice and recommendations and serve as subject matter experts in global business, global HR, global tax, and global training.
Jim McGuirk
Senior Global Business Executive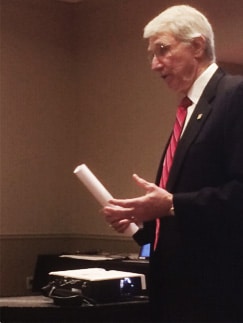 Jim has worked with Birchtree Global for ten years providing executive strategy, market research, M & A services, and partner alliance programs. Jim's experience growing small, fast-growing technology businesses has led to recent top ten finishes in the INC 500. Jim has contributed his insight into the design and delivery of Birchtree Global's executive training programs including the "At the Table HR Simulation©," The Global 20©, and customized management development programs. Jim provides Birchtree Global clients with the C-Suite experience and insight leaders need to better connect and serve customers.
Jim was the Vice President of Worldwide Government for Siebel Systems Inc. for 2 years. Prior to working with Siebel, Jim held multiple leadership positions with Unisys Corporation including President and General Manager. He was president of WW Public Sector ($2.2B), the US Federal Systems ($1.2B), and General Manager, North America ($3.5B). He has been responsible for managing employee populations over 50,000.
In 1999, Jim received the Federal Computer Week Eagle Award for his significant contribution to the Federal Government information technology community. This award is given to the top industry executive serving the government marketplace.
A native of Pittsburgh, Pennsylvania, Jim holds a bachelor's degree in Mathematics from Duquesne University. He is a member of the Duquesne University Board of Directors and the Century Club for Distinguished Graduates. He is the Managing Partner of ERIE, LLC, a private investment firm.
Traci Kellner
Global Human Resources Executive, Private Equity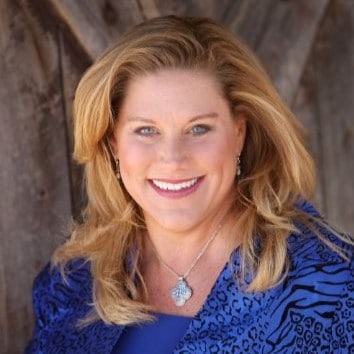 Traci is one of the country's most outstanding global business HR leaders. She is noted for her work in expanding business operations overseas, creating HR performance focused infrastructure, designing global compensation and benefits plans. Traci excels at working with executives in private equity businesses, helping deliver significant financial improvement in human capital.
Traci was most recently the Executive Vice President of Human Capital at IQ Navigator/Beeline where she oversaw the company expansion through organic growth as well as mergers and acquisitions. Traci's tenure at Beeline highlighted her creative expertise integrating technology, workflow and automation across complex global infrastructures to improve performance and growth while enhancing client/employee experience. These skills and her exceptional acumen at re-engineering and restructuring business functions to provide a platform for accelerated growth and transformation contributed to the success of IQ Navigator's transformation to Beeline.
Her Board and volunteer experience includes the City Year Denver's Women's Initiative an innovative program that serves as an opportunity for prominent Denver business and community leaders to more deeply engage with City Year's work while simultaneously showcasing their commitment to education and leadership development. Her board service has included the Colorado Book Trust, ADP Client Advisory Council, Leadership Ascent.
Traci holds a BA in Business Administration from the University of Colorado, and a MA in Organizational Management from the University of Phoenix. She is a graduate of the Women's Vision Leadership Institute.
Richard Humphrey
CEO and Chief Creative Officer THE RIDE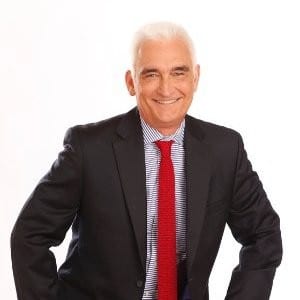 After an award-winning career in content creation across the verticals (including as co-producer of a Pulitzer Prize-winning play) and as an art curator/dealer in the international art market through his gallery Humphrey Fine Art and Design, Ltd., Richard became interested in the intersection of content and emerging digital distribution channels. He has spent the last fifteen years producing content and creating digital marketing models for venture companies as well as for established brands including AT&T, Lucent Technologies, Saturn Partners and Telcordia Technologies. As a mobile marketing pioneer with Telcordia Technologies, Richard originated successful collaborations with such clients as Dreamworks, Grey Goose, The Tony Awards, Starbucks, KSL and Allied IM. This momentum lead to the opportunity of becoming the CEO of THE RIDE, a new attraction in Times Square with a global business plan and comprised of the integration of live performance, video and state-of-the-art, patented motor coach theaters featuring cutting edge technology and coliseum seating with floor-to-ceiling glass walls making the street the stage. Or, as the TODAY SHOW says, "The hottest way to see New York City!" (www.theridenyc.com and www.thetournyc.com)
Richard's unique ability to understand how to move consumers, opinion leaders and the media coupled with the ability to attract the right people from his Rolodex has enabled THE RIDE to become an outsized production in the crowded New York City market.
Richard's ability to organize creative, technical, and operational elements to brand original content delivered through digital marketing and live events is exceptional. His entrepreneurial experience in team building and creating investor value is highly sought after by emerging businesses and mobile startups.
Richard has a BA in Theatre Arts from Bucknell University.
Daya Haines Haddock
President and CEO of TIA, Inc
As President and CEO of TIA, Daya is known for exceptional work building learning and self-support systems through state-of-the-art technology systems. TIA designs, builds, and implements custom learning solutions. Her work in cloud based, "Learning as a Service" helps end users become effective immediately. "Learning has changed," says Daya, "we are in a culture of workforce disruption. Rapid technology releases, multi-generational staff with diverse workstyles, and global business reach means end users demand learning materials be modern, engaging, and accessible."
As one of the pioneers of technology enabled learning, the TIA team and Daya have extensive experience building custom training portals with a variety of eLearning authoring software around the world.
TIA works with companies that are upgrading systems and are looking for more productive end-users, higher adoption rates and decreased calls for Help Desk support. They have developed custom learning portals for:
Oracle products – E Business Suite, JD Edwards, and PeopleSoft
SAP
Oil & Gas Systems
CRM Systems
And custom internal systems
Prior to leading TIA, Daya was the Director of Marketing and Communications Software Development at US West.
Daya has a BS in Geology from Colorado College and a MBA from the Daniels College of Business at the University of Denver.