Birchtree Global's advisory board is composed of a distinguished group of business leaders. They provide advice and recommendations and serve as subject matter experts in global business, global HR, global tax, and global training.
Jim McGuirk
Senior Global Business Executive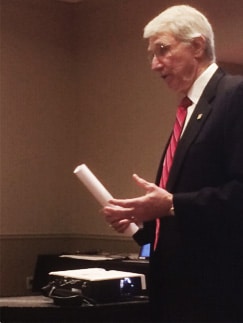 Jim has worked with Birchtree Global for ten years providing executive strategy, market research, M & A services, and partner alliance programs. Jim's experience growing small, fast-growing technology businesses has led to recent top ten finishes in the INC 500. Jim has contributed his insight into the design and delivery of Birchtree Global's executive training programs including the "At the Table HR Simulation©," The Global 20©, and customized management development programs. Jim provides Birchtree Global clients with the C-Suite experience and insight leaders need to better connect and serve customers.
Jim was the Vice President of Worldwide Government for Siebel Systems Inc. for 2 years. Prior to working with Siebel, Jim held multiple leadership positions with Unisys Corporation including President and General Manager. He was president of WW Public Sector ($2.2B), the US Federal Systems ($1.2B), and General Manager, North America ($3.5B). He has been responsible for managing employee populations over 50,000.
In 1999, Jim received the Federal Computer Week Eagle Award for his significant contribution to the Federal Government information technology community. This award is given to the top industry executive serving the government marketplace.
A native of Pittsburgh, Pennsylvania, Jim holds a bachelor's degree in Mathematics from Duquesne University. He is a member of the Duquesne University Board of Directors and the Century Club for Distinguished Graduates. He is the Managing Partner of ERIE, LLC, a private investment firm.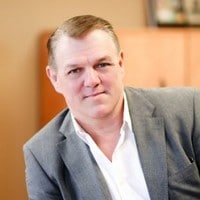 Rob Parry-Jones graduated from the Royal Military Academy Sandhurst in the UK and was commissioned as a 2nd Lt in the Royal Regiment of Signals. He served as both an attached and independent Troop Commander, Weapons Instructor and Infantry Training Officer and commanded troops within a variety of theatres of operation. Completing active service, he then spent 18 months working for a Texan drilling company working Off-shore to finance his Master of Science degree at Aston Business School which he completed as a full-time student.
With a flair and desire to work in complex and challenging environments whilst moving quickly through the corporate structure, Rob spent the next 10 years working across Nuclear, Automotive, Electronics and Biotechnology industry sectors where he operated in both project and General management roles leading turnaround, restructuring, high growth, business development and operational improvement efforts. During this time Rob had the opportunity to add Italian to his French language skills and held his first multi-site international position operating a business that at the time was turning over in excess of $250m. Rob then worked for a variety of different medical device companies headquartered either in North America or Northern Europe with roles covering the full gambit of operations across Europe, Middle East and Africa. He was also the COO of a major group supporting and managing the transition from publicly traded to working for Private Equity. During this time, he had P&L experience in excess of $1bn in turnover with highly international roles usually requiring high growth and restructuring.
Rob then became the CEO of a Public unlisted international Cleantech company headquartered in Australia and leveraged his skillset to take them through a Private Equity sale process and ultimately IPO. During this time, he more than doubled the share price and added a European acquisition to lock out the European competition.  Rob has also successfully run 2 Start-ups through commercialization and has experience in smaller and medium enterprises.
To date Rob has sat on three Boards and held the role of Chairman in one. He has lived in 3 continents and worked across 5. In his spare time, he mentors startup businesses across the US and Europe, is a self-confessed 'techno geek' with an active interest in current technology and  has authored an, as yet unpublished novel and remains an active mountain biker and hiker.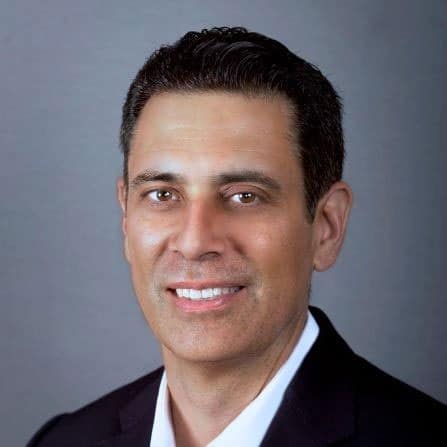 Stephen Cassell leadership with CEOs and their teams has led to significant  transformative growth in some of the biggest companies in the world.  Stephen has driven new revenue and market opportunities, enhanced performance, and long-term value for some of the world's most recognizable brands, including Cigna, J.P. Morgan Chase, American Express, and HSBC. He believes all truly sustainable success comes through win-win collaborations.  As such he has had the privilege of learning from  and amazing teams around the world, building disruptive, award-winning, analytically driven B2B and B2C marketing platforms at scale. Committed to inspiring growth in others, he is an active advocate for LGBTQ youth and a more inclusive workplace.
Stephen's career highlights include:
Business Transformation Leader: As second in command, partnered with Cigna CEO and his direct team to drive win-win collaboration and holistic business innovation, leveraging $65B acquisition of Express Scripts into $100B new scalable health services enterprise, Evernorth. Led strategic pre-acquisition analytics, oversaw creation of data-driven, customer-focused, digital-first business platform to seize substantial market opportunity in fractured healthcare ecosystem. In just its first quarter, Evernorth achieved $1B in income with an anticipated annual income of $5.6B. At American Express, developed and launched the most profitable product in American Express history with "Centurion Black" in Mexico, setting a global benchmark followed by the US.
Industry-leading Performance Marketing (demand and brand): Elevated Cigna to market dominance, garnering 15% advantage over direct competition among B2B and consumer audiences by driving full marketing toolkit: data-driven analytics, innovative digital platform campaigns, industry brand "first" with Microsoft Halolens and Amazon Alexa (HIPPA compliant) voice-controlled skills (4.5 star rating), high-profile sponsorships and marquee events, earned and paid media, strategic influencer relations, and integrated go-to-market strategies.
Operational Excellence: Oversaw intelligent consolidation of 20+ global platforms to a single Cigna brand platform. Consolidated agencies globally driving $10M+ savings. Created a shared services model for central HR resources across current brands and eventually for new acquisitions.
Richard Humphrey
CEO and Chief Creative Officer THE RIDE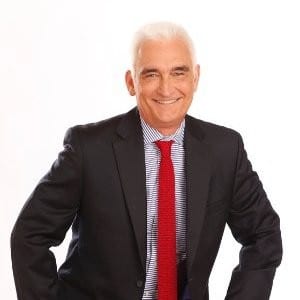 After an award-winning career in content creation across the verticals (including as co-producer of a Pulitzer Prize-winning play) and as an art curator/dealer in the international art market through his gallery Humphrey Fine Art and Design, Ltd., Richard became interested in the intersection of content and emerging digital distribution channels. He has spent the last fifteen years producing content and creating digital marketing models for venture companies as well as for established brands including AT&T, Lucent Technologies, Saturn Partners and Telcordia Technologies. As a mobile marketing pioneer with Telcordia Technologies, Richard originated successful collaborations with such clients as Dreamworks, Grey Goose, The Tony Awards, Starbucks, KSL and Allied IM. This momentum lead to the opportunity of becoming the CEO of THE RIDE, a new attraction in Times Square with a global business plan and comprised of the integration of live performance, video and state-of-the-art, patented motor coach theaters featuring cutting edge technology and coliseum seating with floor-to-ceiling glass walls making the street the stage. Or, as the TODAY SHOW says, "The hottest way to see New York City!" (www.theridenyc.com and www.thetournyc.com)
Richard's unique ability to understand how to move consumers, opinion leaders and the media coupled with the ability to attract the right people from his Rolodex has enabled THE RIDE to become an outsized production in the crowded New York City market.
Richard's ability to organize creative, technical, and operational elements to brand original content delivered through digital marketing and live events is exceptional. His entrepreneurial experience in team building and creating investor value is highly sought after by emerging businesses and mobile startups.
Richard has a BA in Theatre Arts from Bucknell University.
Daya Haines Haddock
President and CEO of TIA, Inc
As President and CEO of TIA, Daya is known for exceptional work building learning and self-support systems through state-of-the-art technology systems. TIA designs, builds, and implements custom learning solutions. Her work in cloud based, "Learning as a Service" helps end users become effective immediately. "Learning has changed," says Daya, "we are in a culture of workforce disruption. Rapid technology releases, multi-generational staff with diverse workstyles, and global business reach means end users demand learning materials be modern, engaging, and accessible."
As one of the pioneers of technology enabled learning, the TIA team and Daya have extensive experience building custom training portals with a variety of eLearning authoring software around the world.
TIA works with companies that are upgrading systems and are looking for more productive end-users, higher adoption rates and decreased calls for Help Desk support. They have developed custom learning portals for:
Oracle products – E Business Suite, JD Edwards, and PeopleSoft
SAP
Oil & Gas Systems
CRM Systems
And custom internal systems
Prior to leading TIA, Daya was the Director of Marketing and Communications Software Development at US West.
Daya has a BS in Geology from Colorado College and a MBA from the Daniels College of Business at the University of Denver.