History of Birchtree Global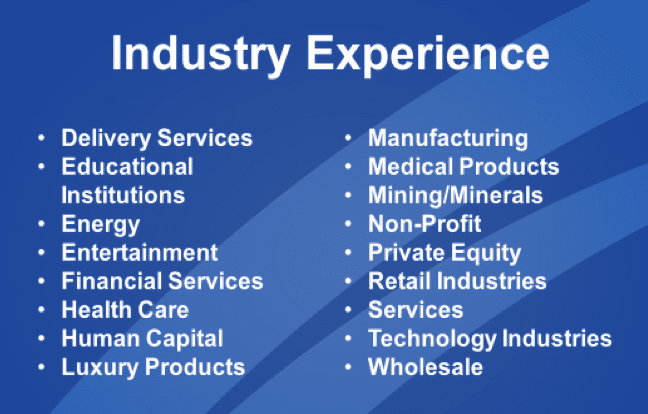 The idea for Birchtree Global was born at the Hard Rock Café, in Shanghai, China in 1998. Janet Walsh and her colleagues, women industry leaders on a state visit to China, lamented the lack of independent global, business advisory services. They wanted advice from business people who knew how to globalize strategy, businesses, and people. Global advice always seemed to be coming from a company with a "one size fits all" product to sell, which did not always a great fit for their companies.
A year later, in 1999 Birchtree Global was launched to provide independent, strategic, business, and HR services to globalizing businesses.   From our beginning at the World Trade Center Association in Atlanta we have grown our operations to include an Eastern office in Bedford Hills, NY, and a Western office in Denver, CO.
In 2018, if your business is going global, we can help in three ways:
Globalizing Strategy
To enter a new market in 2018 you must outperform foreign competitors, but also growing, local businesses.  If you don't have a global strategy, you won't know how to make decisions that increase revenue, reduce costs, or improve personnel operating effectiveness.   Each country has unique requirements for market entry, company registration, unique tax infrastructure, regulations, as well as a uniquely different employer/employee legal relationship.   Typical consequences of a poor global business strategy include unintended permanent establishments, high tax costs, excessive personnel and expatriate costs, inability to hire top talent, high financial risk, and legislative non-compliance.  To learn more about entering new global markets, see our case study of Koopmans entry into the US on this site.
Birchtree Global can create or review your global business strategy to make sure you know the current legal, financial, tax, and HR implications of your decisions.  Birchtree Global executives have opened business offices in more than 100 countries.  They have led very small, six-person companies to the top of the INC 500, as well as Fortune 250 companies.  They provide unique, corporate expertise on globalization, and significant experience in crafting global strategy. This expertise is particularly valuable for businesses with little global expertise.
Private equity organizations can develop a significant financial advantage by utilizing our experience to develop their HR strategy and improve buy/sell transactions.  Our current, peer-reviewed, research shows the financial performance of private equity companies is higher in companies with well-crafted, HR strategic plans.  Call us or view the information on this site for more information about our current private equity financial performance.  Call us at 01 (914) 218-3149 to talk to a corporate expert in globalizing strategy.
Globalizing Business
Once your firm has made the decision to globalize, you'll want to know how to establish your business in a foreign country.  Each client is unique and requires a unique group of resources to optimize their market entry.  Since 1999, Birchtree Global has maintained relationships with peer-reviewed, in-country professionals with specific expertise in your industry.  Together we will register your business with the government, tax, and labor authorities, operationalize functional strategies, legal infrastructure, employee contracts, payrolls, global pensions, and insurances so you can be up and producing quickly and cost effectively.
This may be your first time globalizing a business or your first time working internationally in a functional capacity.  If so, wouldn't it be helpful to have a partner to talk to whose done these activities hundreds of times?  Need to talk to an expert on market entry in Cuba, China, India, Germany and 96 other countries.  Give us a call at 01 (914) 218-3149 and we'll put you on the phone with someone whose been there.  For more information see our global webinars on this site, or ask for one of our white papers on increasing financial performance in global business.
Globalizing People
It is the people that transform a domestic business into a global business.  But what if your leadership doesn't have much experience in global business operations?  That's where we can help.  Birchtree executives have C-Suite, corporate experience managing global HR operations and growing Fortune 500 businesses.  We can help you create a global HR strategic plan and understand the employer/employee legal relationship in a foreign country.  We can show you how to comply with foreign statutory requirements, data protection requirements, and make informed decisions about permanent establishments, and payroll processing.  We can train you and your workforce on the 20 critical issues you must manage as a global HR leader.  Best of all, we'll build this knowledge base specifically, so you'll have the global HR leadership expertise to partner with your senior leadership and guide HR operations. For a copy of our "Global 20 tm" overview of globalizing your HR function, call us at 01 (914) 218-3149.
Our executive leadership has trained HR leaders in global market entry from such prestigious HR organizations such as Colorado's Employer's Council, and the Society for Human Resources Management.  Birchtree HR executives have created HR curriculum for universities such as Keller Graduate School's global MBA program, Manhattanville College, Kennesaw State University, the World Trade Center Association, and New York Institute of Technology.  We've developed corporate-wide global training programs for high-performing companies such as ADP, UPS, and JM Huber Corporation. See our case study summary on ADP for more information.
Birchtree executives are thought leaders presenting at more than 50 professional and peer-reviewed conferences around the world.  This information is used by HR and business executives to make market entry decisions, to understand globalization, economic trends, and increase financial performance.  For a copy of our latest journal published research on "Success Characteristics of HR in Cuba Market Entry", call us at 01 (914) 218-3149, and we'll send you the paper.
Birchtree is Proud to Service the Following Clients:
ADP
A4A Mobile
Abound Solar
Alcatel-Lucent
Alico
Allison Transmission
Andrews Technologies
Arinso International
Aspen Pharma
AVA Solar
Blossman Gas
Blue Sky
BP
Brady Ware
Business TV Channel
Caridian BCT
CH2M Hill
China Venture Finance
City of Fort Collins
Clear
Coca Cola Company
Coors
CP Kelco Corporation
Crocs
Curves
Dartmouth Club
Dell
Deloitte Touche
Delta Air Lines
Desert Plastics, LLC
Devry University
Dogwood Festival
Doosan
DTRI
Econergy
EMS Technologies
Ernst and Young
Evergreen Packaging
Gross Duke Nelson
Harborent
Howden
Intelsat
IQ Navigator
ISP Corporation
Jenny Craig
JM Huber Corporation
Just Right Surgical
Keller Graduate School
Kenyon International
Koopman International
L'Oreal
Lectra
Lerch Bates
LioChem
Local Matters
MARC-Munich Re Group
Maxis Medical
Med Sim
Michelin
Microtech MD
Molnlycke Health Care
MSEC
MedSim
MTI
MuRata
Newmont Mining
Pearl DC
Pelco
Perfect Health Insurance UK
Price Waterhouse Global
Prudential
Radix Technologies
Raytheon
Robert Piguet
Rock River
RTD Denver
SecureWorks
SHRM
Skinit
Southwest Windpower
Telkom Caribe
The Linc Group
The RIDE
The Wilson Agency
TIAA CREF
Topcon
Totally Expat
Trackabout
Transnetyx
TriNet
Traxys
UPS
Zodiac Aerospace