Excerpts from "Bone up on Business"
Interview with CEO and President Dr. Janet L. Walsh
How did you come to specialize in global business?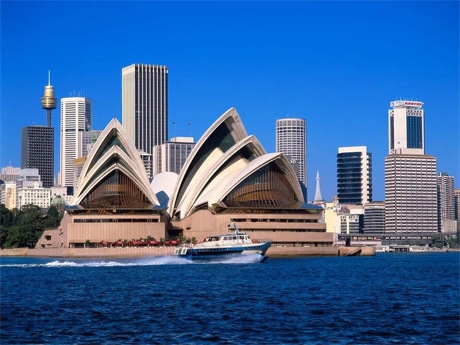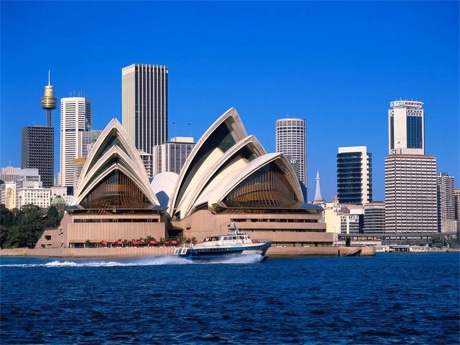 By the time I left undergraduate school I had a degree in Economics and spoke Spanish, Japanese, and French and had traveled and lived abroad. I enjoyed and was comfortable in the global arena. In my first few jobs my colleagues were unable to travel overseas and by default, some of the international work went to me. Later, I moved from operations into executive human resources management. The companies in which I worked were aggressively expanding internationally so I was overseas almost continuously.
Birchtree was established to provide global business services from the corporate executive perspective. This is distinctly different from providing services from the accounting, legal or human resources perspective. Corporations are focused on increasing the financial performance of their businesses by expanding into new markets. To maximize financial return and minimize risk start-up leadership must understand top and bottom line growth objectives. This perspective is not fully realized if the perspective is functionally driven. For example, an accounting firm might recommend an excellent tax strategy but if the client's strategy includes expanding and contracting the workforce, heavy termination indemnities may eliminate any tax savings.
Where do you get the information you need to set up business overseas?
From the same place our colleagues at Deloitte, Mercer, and White and Case get their information. We get it directly from national and local government sources, officials in foreign governments, global CPA and legal firms, and from professional associations. Our staff members also have significant experience in global business operations. They have seen just about every challenge facing a business and every difficulty in the course of their experience.
What are the major challenges companies face when they decide to set up a business overseas?
There are three major challenges executives face when establishing a business overseas. The first is the acquisition of country specific, current global legal, financial, tax, and human resources knowledge. Second is the application of this information as interdependent variables, as applied to host country activities, and to home country regulations. Third is the management of these factors to maximize the company's short and long term strategic objectives and minimize financial and operational risk.
What are some of the most common mistakes businesses make?
Mistake is perhaps a strong word. But the "learn as you go" philosophy of global expansion has consequences. Mistakes in the global market can be very expensive, increase risk, derail business strategy, and constrain business operations. All of which lead directly to the loss of business reputation and customers.
There are several common problems that we tend to see most often. The first is sending managers to work in a country without a right to do business and keeping employees in country beyond 183 days. A typical response from the foreign government would be to declare the parent company resident for tax purposes and tax them on income earned in country (or in some cases, worldwide). By sending people to work in country a company can inadvertently create a tax presence and subject the company to additional taxes.
Another issue is not considering the impact on the business of local labor law. Early stage businesses may expand and contract. But, in certain countries, labor law constrains the company from freely expanding or contracting their workforce. The result may be extraordinarily high indemnity payments required to terminate employees. Not understanding the very different employer/employee relationship, not understanding what can and can't be done with the workforce in a foreign country is a common problem.
Very often businesses expand globally by focusing only on one aspect such as on the tax implications or the legal incorporation. The problem is foreign countries do not have the same interplay of business activities as does a home country. By ignoring the interrelated tax, legal, financial, and human resources operating realities businesses increase the financial and operational risk of a successful startup.
What does your global workforce development division do?
Our global workforce development division is focused on increasing financial performance in businesses by developing the ability of the workforce to increase revenue and reduce costs. Transformational Sales to HR Leaders© for example, trains sales professionals to be better strategic partners in the C-Suite. The Global 20© educates managers on the changing dynamics of their jobs when their companies expand internationally. The At the Table HR Simulation© trains HR leaders to be financially and operationally strategic in the application of their subject matter knowledge to business operations.
What distinguishes Birchtree's Global Workforce Development Division is its training developed and structured to improve company financial performance. The training is conducted by C-Suite leaders from Fortune 500 companies. Our CEO, CFO, COO, CHRO global business leaders are not just names from the news, they are exceptional educators and leaders. We believe it is much better to discuss and practice with potential client level executives in the classroom before you have game changing conversations with the CEO of your potential client.
What does the research division do?
One of the plusses of getting a doctorate is access to institutional data bases that include virtually everything written of interest to the business community. We've used these data bases to do original research into how companies increase their financial performance. We started researching and presenting our research at peer reviewed conferences where our work was judged by our peers for the quality of the research and the accuracy of the information. We began to be singled out for our research which cumulated in our receiving the 2015 outstanding research award from the International Conference on Business and Finance. We expanded these research activities to provide our clients with customized information on markets, economics, human capital, and business performance.
Why did you choose to get your doctorate in business administration?
Primarily I wanted to use the structure and framework of the doctoral degree to research and write about foreign direct investment in Cuba. The work I've been doing on success characteristics of foreign direct investment in Cuba has been well received.   Much new knowledge has been added to the body of information companies need when considering market entry in Cuba. I had been teaching MBA students for twenty years and thought it would be helpful from the perspective of keeping my credentials active as a professor.
You have worked in more than 78 countries, what has been your favorite?
I've enjoyed working in all the countries I've visited but Australia and Turkey were two I enjoyed the most. From my experience working with other business people to the art, architecture, food, wine, travel, and historical sites, Istanbul and Sydney would be tied for first place. Smaller cities like Colonia, Uruguay, and Hobart, Tasmania would be at the top. Santiago, Chile, Hong Kong, Cairo, London, Paris, Shanghai, New York are all exceptional places to do business and enjoy the sights as well.