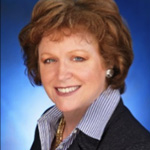 Dr. Janet L. Walsh
President and CEO
Dr. Janet L. Walsh has served as the president and CEO of Birchtree Global, LLC since 1999. In this role she is responsible for executive oversight of business operations and strategy. Previous experience includes vice president and executive assignments in large, global businesses. Her area of expertise lies in global startups, finance, infrastructure, and human capital performance. She has worked on-the-ground in 78 countries directing multi-functional teams of legal, financial, tax, and HR professionals in a wide variety of businesses. In addition, she has headed private/public partnership initiatives in Asia, Latin America, and Egypt. She was a leading member of the Women in Packaging US delegation's historic state visit to China.
While president of Birchtree she served as the host of the "Human Capital Show" interviewing distinguished business leaders such as Dan Ariely, David Maister, Dave Ulrich, and Marshall Goldsmith. She, along with her Birchtree colleagues, regularly provide thought leadership white papers and lectures at peer-reviewed conferences such as the International Conference on Business and Finance, SHRM, HRPA, COSHRM, IHRM. Her thought leadership has been used as the foundation for Keller Graduate School of Business (one of the largest, accredited MBA schools in the US) capstone courses in HR and global HR management. Her work has appeared in professional and academic books and periodicals such as David Anderson's, "Contemporary Economics for Managers." Her research on success characteristics of companies entering the Cuban market is of great interest to companies contemplating foreign direct investment in Cuba.
Her board service has included Rotary Means Business, Devry University, The World Trade Center, The French-American Chamber of Commerce, and Dumbarton Concerts. She was the 2014-5 president of the Bedford-Armonk Rotary Club. She has been elected a member of the prestigious Explorer's Club for her archeological discovery and excavation of a mid-Archaic period settlement on Pumpkinvine creek in Georgia. Four times in the past eight years her watercolor paintings of western scenes have been selected for exhibition at the Booth Museum of Western Art in Cartersville, GA. Janet is a champion equestrienne in cross-country, and pleasure division competitions.
Janet holds a BA degree in Economics from Bucknell University, an MBA from Loyola University, and a Doctorate in Business Administration from the University of Phoenix with a dissertation titled, "Success characteristics of foreign direct investment in Cuba." She speaks Spanish, French, and Japanese. She is a dual citizen of Ireland and the United States.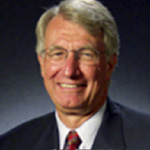 Jim McGuirk
Executive Consultant
Jim has worked with Birchtree Global for ten years providing executive strategy, market research, M & A services, and partner alliance programs. Jim's experience growing small, fast-growing technology businesses has led to recent top ten finishes in the INC 500. Jim has contributed his insight into the design and delivery of Birchtree Global's executive training programs including the "At the Table HR Simulation©," The Global 20©, and customized management development programs. Jim provides Birchtree Global clients with the C-Suite experience and insight leaders need to better connect and serve customers.
Jim was the Vice President of Worldwide Government for Siebel Systems Inc. for 2 years. Prior to working with Siebel, Jim held multiple leadership positions with Unisys Corporation including President and General Manager. He was president of WW Public Sector ($2.2B), the US Federal Systems ($1.2B), and General Manager, North America ($3.5B). He has been responsible for managing employee populations over 50,000.
In 1999, Jim received the Federal Computer Week Eagle Award for his significant contribution to the Federal Government information technology community. This award is given to the top industry executive serving the government marketplace.
A native of Pittsburgh, Pennsylvania, Jim holds a Bachelor's degree in Mathematics from Duquesne University. He is a member of the Duquesne University Board of Directors and the Century Club for Distinguished Graduates. He is the Managing Partner of ERIE, LLC, a private investment firm.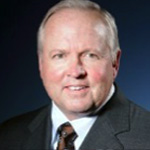 John O'Loughlin
Executive Consultant
John has worked with Birchtree Global for seven years. His areas of expertise include global business, executive and board search, and incentive programs. With over 20 years' experience in the CHRO role in multiple industries, in large, medium and small organizations, as well as public and private companies, John brings experience, expertise, and insight that is invaluable in partnering with clients on human capital challenges. John has worked with start-up organizations expanding overseas including long-term projects in China. John works with McAleer Gray providing strategic search and global business services. John was formerly the SVP, CHRO at Corporate Express (now Staples) and supported the growth of that organization from $400 million to $8 billion. The growth was both organic and through acquisitions characterized by best practice integrations of organizations. John has managed employee populations of up to 35,000 employees.
John holds a BBA from Texas Tech University and a MBA from the University of North Texas. He is further distinguished by holding both the SPHR and GPHR credentials through the HR Certification Institute.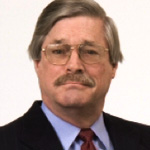 Richard (Rick) D. Gimbert, CPA, CGMA
Global CPA and Tax Executive
Rick has provided independent, global CPA services for Birchtree Global for 17 years. He has 30 years of experience in international tax and accounting. Rick provides a complete range of global tax services including international assignments, foreign national taxation in the US, US nonresident withholding requirements, US tax treaty applications, and taxation of international partnerships in a variety of industries including, software developers and services, green energy, television production, wood products, manufacturers, service, and business consultants. Rick has an uncanny ability to sort through complex global tax and accounting issues to find the most strategic solution for clients.
Rick's experience includes international tax partnerships at Brady Ware, Gross Duke Nelson, Deloitte & Touche, and Price Waterhouse. Rick has directed large US international tax practices in Houston, Tokyo, Toronto, and Atlanta. He practiced in Tokyo and Toronto for 10 years. Rick has extensive experience with inbound and outbound business investment and served many multinational as well as Fortune 100 companies. Rick was nationally responsible at Deloitte & Touche for technical matters involving international tax issues.
Rick leads the Integra International, US cross-border, tax group that is responsible for improving international tax capabilities. Rick has authored numerous articles and is a frequent speaker at tax conferences.
Rick earned a Bachelor of Science degree in Accounting from the University of Tampa. He is a member of the American Institute of Certified Public Accountants, Georgia Society of Certified Public Accountants and Florida Institute of Certified Public Accountants
In-Network Partners and Research Resources
Birchtree Global manages an in-network partnership of talented lawyers, tax, HR, and financial professionals with offices around the world. Birchtree executives have worked with these professionals as long as we have been in business, and know their capabilities and reputations. This partnership enhances responsiveness, increases technical expertise, and deepens knowledge application. Birchtree works with attorney and tax professionals in the Lex Mundi and Integra International global networks. Birchtree Global's in-network partnerships regularly exchange white papers and research reports with our clients. In addition, Birchtree has an exceptional, world-class, research data base that includes virtually all published governmental, commercial, and institutional information around the world. We share this remarkable resource with our clients.