Transformational Sales to HR Leaders©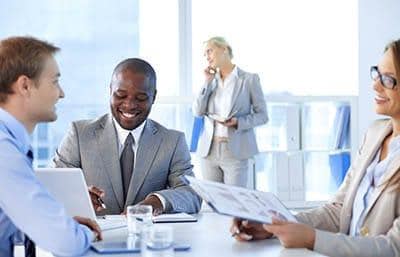 Transformational Sales to HR Leaders© teaches the business sales force to better connect with HR leaders to improve sales outcomes and customer satisfaction. This customized program augments sales force capabilities by describing HR leadership, decision-making between C-Suite executives, specific knowledge gaps, and most importantly the financial metrics used to evaluate the profitability of a salesperson's program or service.
This program develops a more perfect understanding of the C-Suite HR leader but takes training one step further by illustrating how to close the knowledge gaps by providing HR leaders the information they need. The program is taught by Fortune 500 CEOs, HRVPs, CHROs, and C-Suite VPs who provide an opportunity for sales professionals to practice their new skills with demanding instructors who provide support and coaching from the customer perspective.
ADP partnered with Birchtree Global to develop a global training program to teach sales and relationship executives how to better connect with C-Suite decision makers. This multi-year program increased sales, RFP closing percentages, and contributed to ADP's move from a payroll company to a human capital consulting company. An innovative feature of this program was the use of Fortune 500 CEO's and C-Suite executives as educators.
Request the ADP Case Study by mentioning it in when you submit the contact form.
This program can be customized for specific industries and C-Suite leaders.