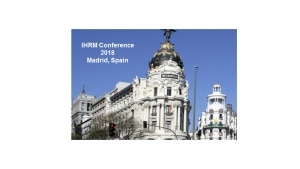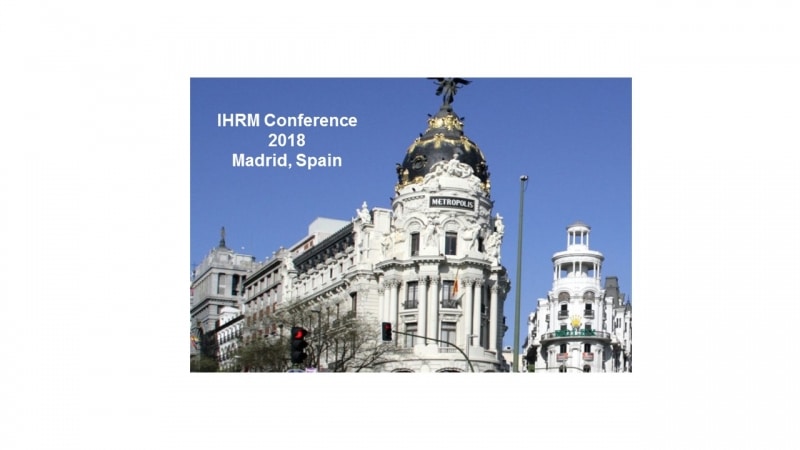 There is a big difference between research based facts about global HR vs. anecdotal information in the popular press. For example, how many times have you heard there are significant generational differences between Boomers, Gen X, and Gen Y with respect to work values? However, a review of the literature and large research studies show tis is not the case. There is another factor that is highly predictive for work values between generations. Do you know what that is?
If you are planning your 2019 human capital strategy and tactics, you'll want to know this information and other cutting-edge, global HR research from the 15th annual IHRM conference held in Madrid last month. The research presented on global human resources management was compelling, relevant, and actionable. This conference is important because it presents research and fact-based studies on global HR management, rather than "pay to speak" or "individual experiences". Presenters had to qualify through blind, expert review prior to being accepted. This conference also highlighted the global differences in HR leadership and management among countries, illustrating why a successful HR strategy might not work in another country. I spoke on "HR Implications for Cuba Market Entry" and described why entering the market in Cuba offers a particular opportunity for HR managers to take a lead role in the business operation.
I will be presenting a summary of the conference research in a webinar Tuesday, July 24 from 12-1:00 PM EDT. I'll discuss the major issues facing global HR leaders, the current research and suggested actionable items. The discussion is designed to help with your 2019 strategic IHRM planning. This webinar is HRCI/SHRM certified for 1 re-certification credit.
You can register for Critical Issues in Global HRM: IHRM Conference Review, Madrid 2018 on Jul 24, 2018 12:00 PM EDT at:
https://attendee.gotowebinar.com/register/1297251489489524994
After registering, you will receive a confirmation email containing information about joining the webinar.