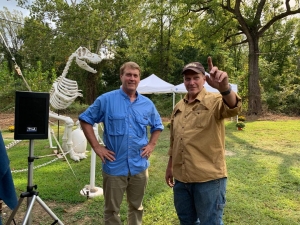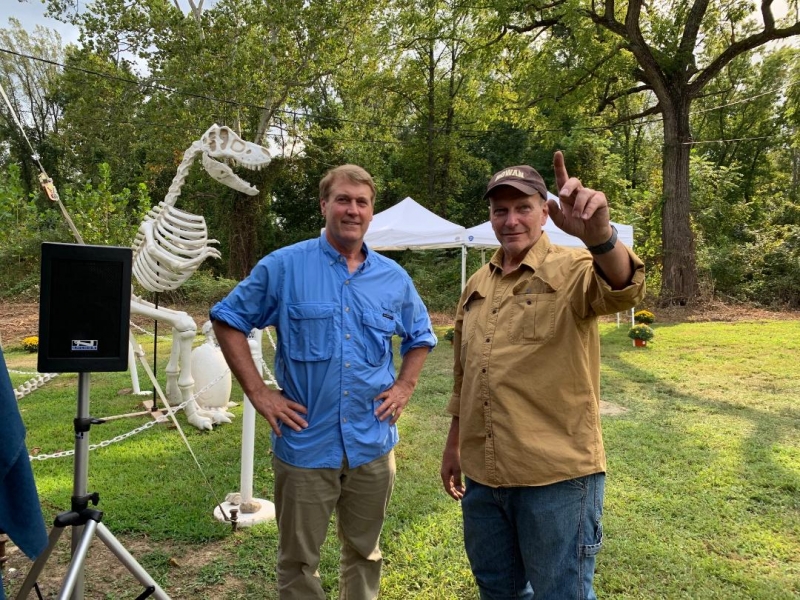 I was thrilled to meet Dr. Ken Lacovara, paleontologist at Rowan University, Fellow of the Explorers Club, and discoverer of the Titanosaurian Dinosaur Dreadnoughtus. In March 2019 Ken received the Explorers Club's highest honor, the Explorers Club Medal, awarded for "extraordinary contributions directly in the field of exploration, scientific research, or to the welfare of humanity.  His colleagues hosted a surprise party for him (after spending the day digging in the Fossil Park…) to celebrate his medal at the Edelman Fossil Park in New Jersey.
If you don't know about this park, I encourage you to go visit.  You can dig up fossils and keep them.  A great place to show young people the wonders of paleontology.
Richard Wiese, president of the Explorers Club and Ken Lacovara at the Edelman Fossil Park in Mantua, New Jersey.